Just right after Paris attacks on 13th of November 2015, French President, François Hollande declared "state of emergency" in France. Some of you might throw some questions; like for examples: What does it mean? What is the impact to the people who lives in France, for the citizen or non-citizen? Can we travel across the borders?
So, I would like to let you know in a simple way to better understand about "state of emergency".
For your information, this is not the first time that the French had declared "state of emergency", it was firstly declared during the war in Algeria. Then, in September 1984 during the events of New Caledonia, and 10 years ago during the suburban riots in 2005.
Who's made the decision of "state of emergency"?
Introduction into state of emergency taken by the Cabinet at the meeting of the Council of Ministers convened by the President of French Republic. Following the Paris attacks, state of emergency declared in the night of Friday 13 to Saturday, November 14, 2015: it was published by official decree n° 2015-1475 of November 14, 2015.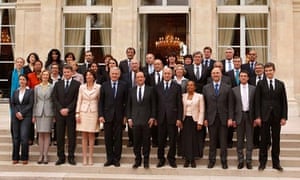 Does this apply on all French territory?
No, it is not. According to the decree, it is only applied in France Metropolitan and Corse. So, it is not applied in French Overseas Department  (DOM-TOM).
How long it's gonna take?
It will take 12 days after the day of the decree. (source: click here) However, this period could be extended depending on decision taken by the law.
What is the impact to our daily life?
Under legislative scheme of state of emergency, public freedoms will be limited by the authorities, under exceptional power given to The French Police and The Ministry of Interior.
So it means, it gives the authorities to limit following public freedom:
regulate the movement of people and vehicle in France (more polices everywhere)

delineate areas of protection or security where the stay of persons is regulated

prohibit somebody to stay in France if this person is likely to stop action of the public authorities

have power to house arrest a person who considers as a public menace
ban public gathering
close the concert venue, amusement park like Disney land :(, or theatres and bars.
conduct search of person of interest during day and night
limit press freedom by censoring newspaper.
order to surrender of weapons (indeed!)
Image source: click here
Can we travel across the borders?
Yes we can, but do not forget your passport or other legal ID, because the authorities might ask you to show them your identity.
Image source: click here
Like I said in my previous article, what happened in Paris lately is unexpected, it might happened anywhere else near you any time, so please be safe and keep praying. 🙂